The
Kelachandra

Group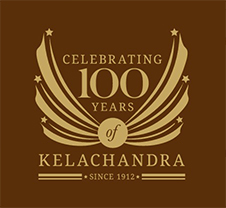 A journey spanning more than hundred years of moving hand in hand with Kerala's industrial revolution is what makes Kelachandra group the supremely trusted brand name that it is today. Reigning over a variety of industrial realms including commodities like pipes, shoes, engineering artifacts, rubber machineries etc and services ranging through petroleum, plantations and real estate, Kelachandra group walks successfully through numerous decades holding on to their boundless potential of industrial innovation. Beating the customary business barriers of the state with a firm commitment to quality, the group still remains the favorite name for the customers because of their evidently high business credibility and vast industrial experience.The goodwill and reputation built through a century of consistent customer service still remains the back bone of Kelachandra group and the strength for each and every step of industrial diversification that they take.
Kelachandra family is a renowned business family which has its origins in Central Kerala (erstwhile Travancore). Founded by Mr. Mani Thoma, the family has a traceable history of more than 230 years. The present day branches of Kelachandra family are descendents of Mr. Kuruvilla Thomas and Mr. Kuruvilla Chacko (Grandsons of Mr. Mani Thoma).
Traditionally agriculturalists, the forefathers of Kelachandra family ventured into several businesses and over the years the Family has produced generations of pioneering entrepreneurs who have spearheaded many businesses in Kerala and Karnataka.
Mr. K. Thomas Chacko, eldest Son of Mr. Kuruvilla Thomas got involved in Boat Manufacturing and Boat Services while his younger Son Mr. K.T. Thomas set up K. Thomas & Sons Pvt. Ltd., an engineering workshop in the year 1912 which later endeavored into a foundry. This company pioneered in manufacturing of Hand Rubber Roller machines in Travancore. It was also significant in history for getting the first consumer connection from the Kerala State Electricity Board through the Pallom Power House, at a time when the Pallivassal Power Station became operational. The company was later renamed as Kelachandra Engineering Works.
Two generations later, Grandsons of Mr. K. Thomas Chacko formed The Kelachandra Group of Companies, a leading conglomerate with a business portfolio of Property Development, Property Management Services, Infrastructure Development, Estates & Plantations, Travel & Tours, Exports, Manufacturing and Services. Headquartered in Bangalore, this Group has ventured into many multi-domain projects extending across several major cities in South India.
Sons and Grandsons of Mr. K. T. Thomas nurtured the engineering and foundry units and also set up several new businesses in the course of time. Kelachandra Iron & Steel Works established by Late Mr. C. T. Philip and later anchored by his elder son Mr. P. P. Thomas has grown many folds to become a leading engineering unit in South India. Kelachandra Gears and Kelachandra Machines are sister concerns of this unit. Late Chev. C. T. Jacob built Hotel Aida, one of first hotels of its kind in Kottayam. Mr. C. T. Thomas, the eldest grandson of Mr. K. T. Thomas, founded Kelachandra Pipe Industries, the company which manufactures Kelachandra PVC pipes, the most reputed and widely sold brand of PVC pipes in Kerala. Other prominent business units of Kelachandra include Kelachandra Veneer Industries Bangalore and Kelachandra Plywood Industries Chingavanam, Kottayam, both well known enterprises in the wood processing industry.
Celebrating 100 years in business, all the Kelachandra businesses share a common identity of business acumen and values, though each business is individually owned and operated by different branches of the Kelachandra family. Kelachandra reaches out to the customers with goodwill through their wide experience and reputation built over years of service to the society